Hi,
We recently upgraded from redash v3.0.0 to v4.0.0-rc.1.
The new UI provides little space to view both query input and results at the same time, especially on a laptop size screen. Screenshots attached.
As a consequence, people at my organization have to keep resizing the division between query and results in order to have enough room to view one or the other. They also have to zoom out on the browser window.
If you have filters or parameters taking up space, then there is even less room. Having to deal with all these logistics is taking a hit to our productivity and decreasing the accessibility of SQL for newcomers.
Any chance we could reinstitute the spacing/sizing from v3, such that it's easier to get a view of the whole scene at once?
Thanks so much for your consideration!
Ben
Screenshot 1: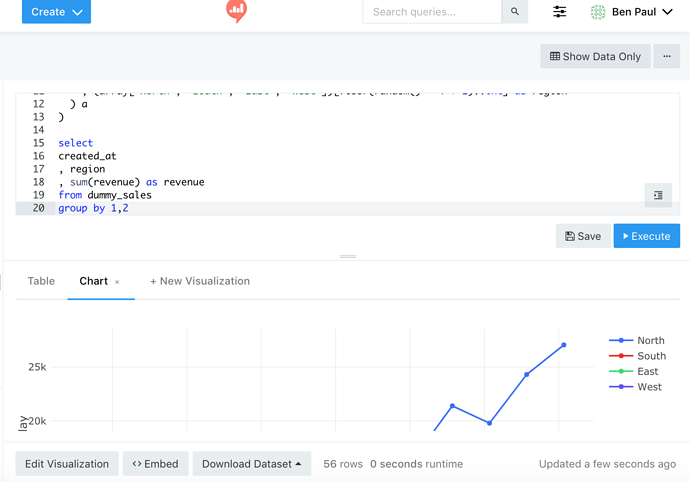 Screenshot 2: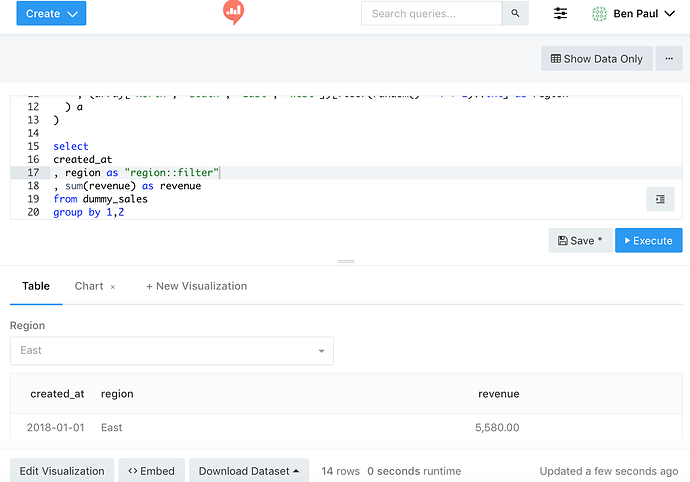 Screenshot 3: